YUP - Young Ulster Professionals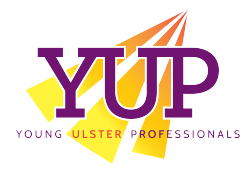 Develop and connect young professionals in Ulster County to create business, community, and individual success with the support of the Ulster County Regional Chamber of Commerce.
A networking and educational organization to develop and expand professional connections, cultivate and educate emerging business leaders, and to provide volunteer opportunities to build leadership skills and to enhance the surrounding community. We are made up of young professionals certain to enrich and promote growth in Ulster County.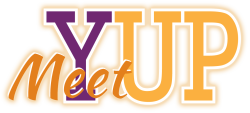 Along with sponsored chamber mixers we also have casual Meet Up's around Ulster County to relax and be social.
YUP periodically offers seminars and events to help encourage entrepreneurship and career advancement.
Young Ulster Professionals (YUP) Advisory Committee
The Ulster Young Professional's Leadership Committee is made of a team of professionals and entrepreneurs that live and work in Ulster County. They are responsible for setting strategic goals and organizing  Y.U.P. committees and initiatives.
Nicole Fuoco – Chairman – Kingston City Schools
Patrick Paulson – Vice Chairman – Adams Fairacre Farms
Abby Prowant – Secretary – YUP Member
Travis Rask – Gagnon & Associates CPA's
Alecia DeCicco – YUP Member
Maliha Khan – Astor Services for Children & Families
Clarissa Timbrouck – Rondout Savings Bank
If you'd like more information about the Young Professional group, please contact us at: youngulsterpros@gmail.com.
Visit us on Facebook!