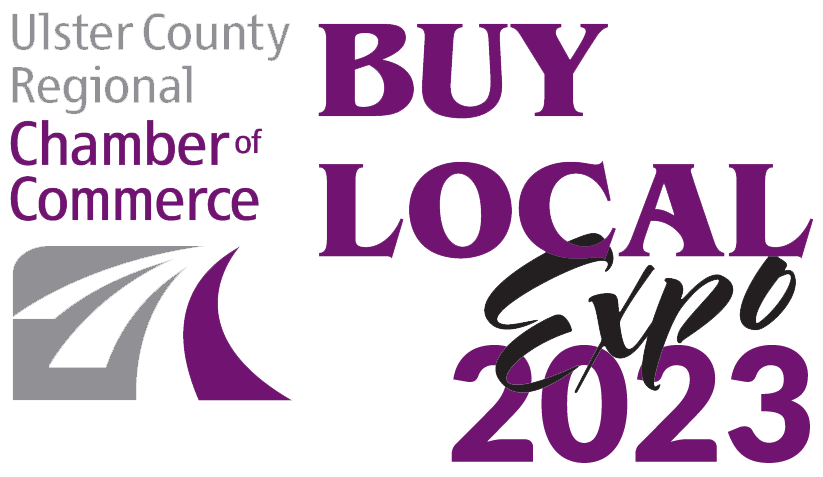 Wednesday, September 13, 2023
12:00 noon - 5:00 pm
Diamond Mills Hotel & Conference Center
25 S. Partition Street, Saugerties, NY

Registration is Now Open! For best booth selection, be sure to register early!
The Buy Local Expo is the Premier Business Expo in the region.
Chamber Members from all sectors of the business community are in attendance and display their goods, products and services to hundreds of local residents who attend the Expo.
Premier Booth Sponsorship - $1,495
Logo and recognition in email blasts
Logo and recognition in print advertising
1st row welcoming prime booth location
Special gold draping on booth
6' covered table and 2 chairs
Premium-sized personalized banner identifying your business as a PREMIER SPONSOR for display prior to the Expo
Logo and recognition on Chamber Web site
Logo on special Sponsor Appreciation Sign displayed during Expo
Recognition in all radio promotional materials
Premier sponsorship recognition in Expo Brochure, given to all attendees
Special sponsor recognition on all Name Tags
Platinum Booth Sponsorship - $995
Prime booth location
Special gold draping on booth
6' covered table and 2 chairs
Premium-sized personalized banner identifying your business as a PLATINUM SPONSOR for display prior to the Expo
Logo on Chamber Web site
Logo on special Sponsor Appreciation Sign displayed during Expo
Platinum sponsorship recognition in Expo Brochure, given to all attendees
Special sponsor recognition on all Name Tags
Diamond Booth Sponsorship - $595
Preferred booth location
Special gold draping on booth
6' covered table and 2 chairs
Logo on special Sponsor Appreciation Sign displayed during Expo
Diamond sponsorship recognition in Expo Brochure, given to all attendees
Special sponsor recognition on all Name Tags
Exhibitor Booth - $395
Standard color draping on booth
6' covered table and 2 chairs
Listing in Expo Brochure, given to all attendees
Exhibitor Booth Non-Member - $495
Standard color draping on booth
6' covered table and 2 chairs
Listing in Expo Brochure, given to all attendees
($100 Surcharge for Non-Members can be credited toward a Chamber Membership)
Questions? Contact Allison Costanzo at 845.338.5100 x7 or Allison@UlsterChamber.org