The Ulster Leadership Development Institute

The Chamber has successfully hosted the Ulster Leadership Development Institute for more than 25 years, providing a rich experience for over 400 graduates. The program has evolved to offer participants 18 diverse interactive sessions with leaders from business, nonprofit, and government sectors within our region, all focused on developing advanced leadership understanding, capacity and significance.  The program runs from September through June, culminating with a graduation ceremony at the Chamber Foundation's Leadership Ulster Celebration.
Recognized experts and leaders in the community provide insights and facilitate dialogue on key topics within the arts, business, communication, economic development, education, government, health care, law enforcement, nonprofit, and planning sectors.
The Leadership Ulster begins with an overnight retreat in September. Click here for a Leadership Ulster Brochure.
For more information about the Leadership Ulster program contact Ingrid Kulick at the Foundation at 845-338-5100, ext. 106, or email Ingrid@UlsterChamber.org.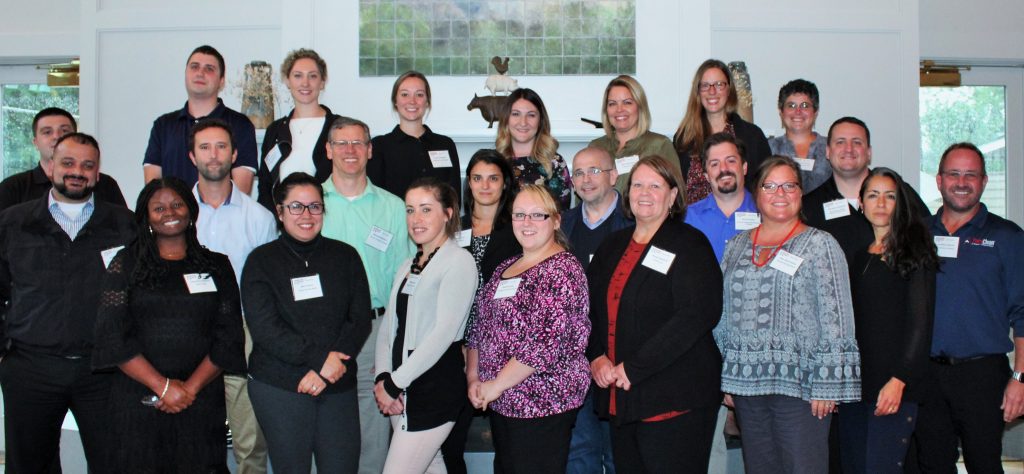 Leadership Ulster Class of 2019

Su Marcy, a 2006 Leadership Ulster graduate, sits down with Executive Director, Ingrid Kulick to talk about the powerful impact the program has had on her life and career.
Ingrid Kulick and Sean Soliva discussing the value of attending the Leadership Ulster program - Growth, Empowerment, Networking!